E-Smoke Models
We offer a large selection of e-cigarettes from beginner to advanced. Gladly we advise you in one of our Shops or on the phone.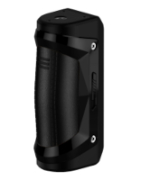 Subcategories
In this category you will find e-cigarettes which are especially suitable for beginners.

For a not so strong steam development, we recommend models that are operated with an coil from a resistance of 1.0 Ohm.

Here, advanced steamers can let off steam, who are also more experienced from a technical point of view. The e-cigarettes usually have various adjustment options with which the steam development and the air resistance can be regulated.

Optically sophisticated and almost genuine pipes for every lover. Of course, the E-pipes can also be filled with all liquids and flavours.